Graduate Student Programs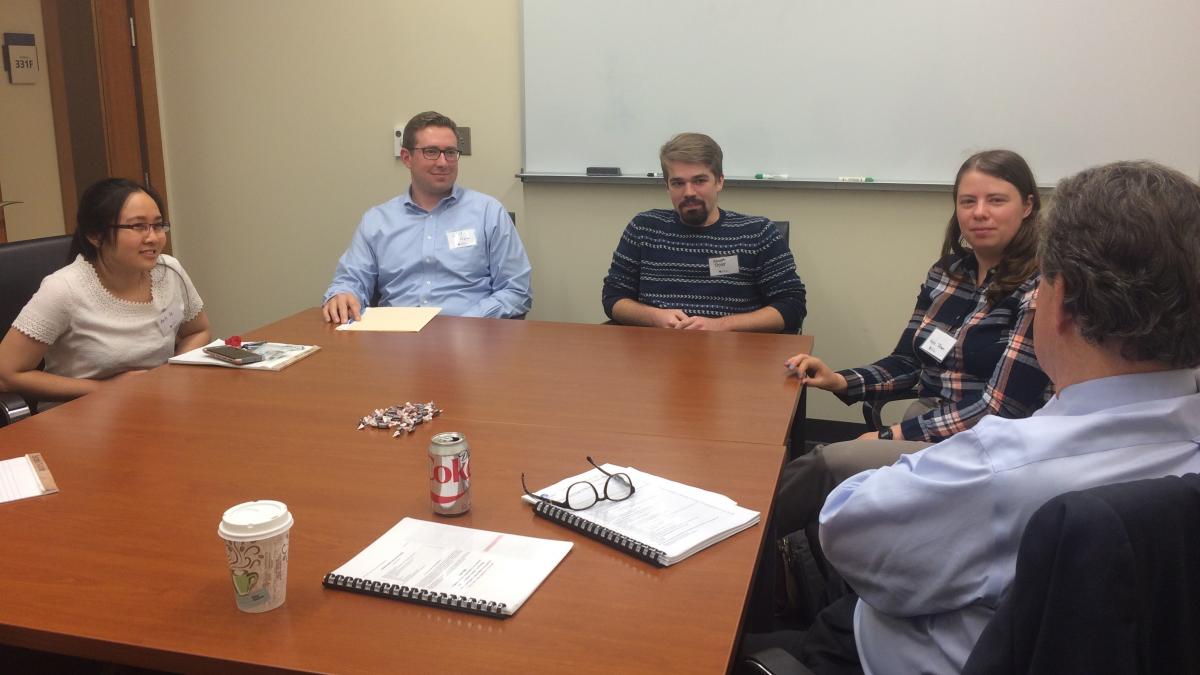 Summer 2017 fellowships
The Institute funds summer fellowships for Gatton College PhD students, during which they must produce a two-page policy brief and a longer research report based on their proposed research topic and summer work plan. The Institute would like to congratulate the following PhD students in Accounting, Economics and Finance who have been awarded summer 2017 fellowships:
Russell Williamson, Accounting
Faculty Mentor: Dr. Brian Bratten
Topic: The effect of regulatory changes on the firm value effects and decision usefulness of voluntary disclosures using evidence from the Environmental Protection Agency's 2009 MRGG expansion
Ahn Li, Economics
Faculty Mentor: Dr. Aaron Yelowitz
Topic: Pre-existing conditions and insurance coverage in the Affordable Care Act
Kenneth Tester, Economics
Faculty Mentor: Dr. Aaron Yelowitz
Topic: Understanding the impact of state pension deficits
Samuel Ingram, Economics
Faculty Mentor: Dr. John Garen
Topic: Occupational licensing and effects on social welfare
Alex McGlothlin, Economics
Faculty Mentor: Dr. Frank Scott
Topic: Efficiencies and market power from mergers in craft beer brewing
Guowen Chen, Economics
Faculty Mentor: Dr. Ana Herrera
Topic: Resource misallocation in China
Marc Painter, Finance
Faculty Mentor: Dr. Kristine Hankins
Topic: Market effects of bank regulation using evidence from the municipal bond market
"We are proud, during a pivotal time in their career, to enable students to explore topics of such great importance," said John Garen, director of the Institute. "We hope that the focus on understanding the effects of markets will have a lasting impact on their future research."
"We are engaging with students from all of Gatton College's departments," explained Aaron Yelowitz, associate director of the Institute. "It is a joy to partake in the students' excitement as they interact with each other and affiliates," he said.
Call for proposals for Summer 2018 funding will open in Spring of 2018.