Undergraduate Student Programs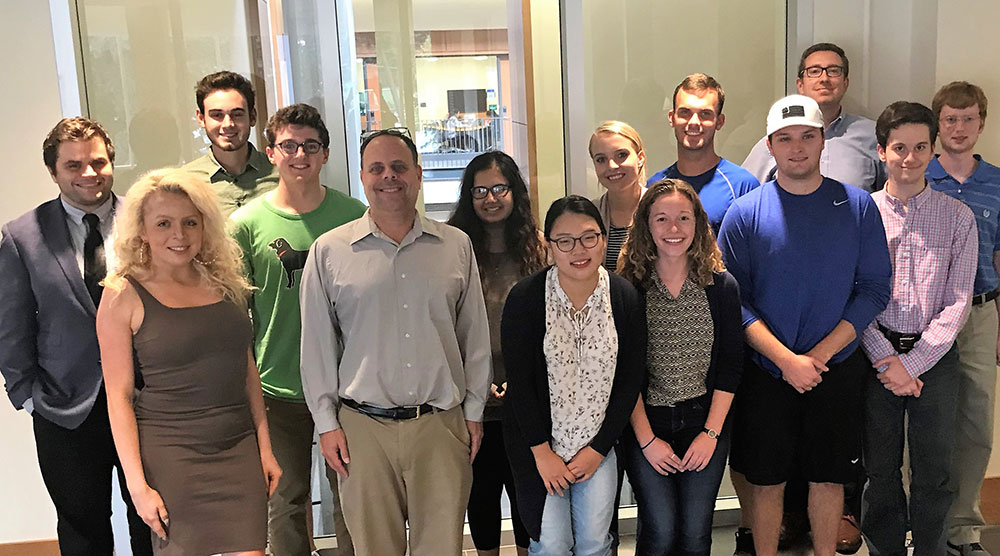 Kentucky Junto – reading group and scholarship
The Gatton College formed the Kentucky Junto in the fall of 2016. The Junto is co-sponsored with the BB&T Program for the Study of Capitalism. Named for the original Junto started by Benjamin Franklin in 1727, the Kentucky Junto's purpose is to engage students in an exploration of ideas and issues at the intersection of business, economics, and policy. The Junto meets six to eight times per semester guided by both students and faculty.
The readings and discussion are focused through the lens of market-based solutions to economic and social issues. Past topics have included the importance of innovation and entrepreneurship, economic development of low income countries, fairness and markets, how to organize college sports, school choice, and pharmaceutical regulation
In conjunction with the Kentucky Junto, the Institute and BB&T Program have established Undergraduate Scholar Awards. Scholars participate in and help organize activities for the Kentucky Junto. Students are selected competitively for available awards based on academic and extracurricular records and their commitment to the ideals of the Junto.
Scholar award winners for the 2018 -19 year are:
Jack Boarman
Shelby Buckman
David Graehler
Daisy Hong
Whitley Horning
Nikki Kanuri
Paul Keaton
Sandhy Khanal
Lauryn McNair
Grant Pride
Richard Simon
Derris Stanland
Nikki Wesolowski
Josiah Wolf